NJ  Mold Removal Company
HONEST MOLD  REMOVAL COMPANY WITH UP FRONT PRICING
LOWEST COST GUARANTEE 
If you want affordable mold testing and remediation services look no further. We have instituted an guaranteed low cost policy with up front pricing and certified results for our customer in New Jersey.
We beat our competitors prices on mold removal on a regular bases because we employ labor efficient methods and cost controls.
Our step by step process is as follows.
1. Preform a thorough mold inspection with basic Indoor Air Quality Testing for $180
This includes
1. A 57 Point Inspection of the Property !!!
2. An Indoor Air Quality Test that is examined by a Independent EPA Registered Laboratory !!!
3. The Property is moisture scanned with an thermal imaging camera and moisture scanner to pinpoint any moisture control issues.
4.  A Laboratory Report ans Write Up by A Certified Industrial Hygienist that will tell you if you have a mold problem and where exactly it is!!!! Weoten times wind up telling our customers that there is no mold problem at all, how is that for good news !!!
5, If there is a mold problem you will be presented with a step any step mold remediation estimate with a 100 % Low Price Guarantee and a 30 Year Mold Warranty that is transferable when you sell your home !!! AND we rebate the cost of the testing and inspection the lowering your cost even further.
NJ Mold Management has been New Jerseys premiere Certified Mold Removal firm since 1992. Your family's heath and helping you solve your mold removal and mold inspection problems is our only concern.
NJ Mold Management has been at the forefront of new mold removal technology's and mold inspection techniques for 20 years. During that 20 years things have certainly changed!!! Today we are better able to pinpoint mold affected areas utilizing state of the art inspection technology. By pinpointing the affected areas we are able to zero in and surgically remove the mold more efficiently and more cost effectively than ever before.
NJ Mold Management prides our self with being honest and offering safe cost effective mold removal techniques. Give us a call today for a free mold removal consultation.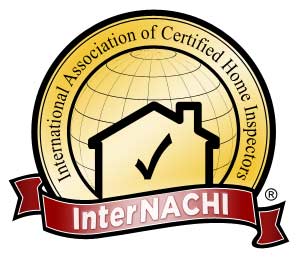 Mold is one of the most troublesome and dangerous elements that can invade your home in New Jersey. It can spread throughout your entire home, cause allergic reactions or worse for the occupants and can be very difficult to remove depending on how far the mold has spread. However, before your NJ Mold Removal Company can remove the mold the source must be identified.
A mold infestation can start with a leaky pipe, poor ventilation in certain parts of your home or flood damage that must be rectified before the mold removal process can begin. This is where a qualified Nj Mold inspector comes into play. A mold inspector will not only assess the damage that has been done, but identify the source so that it doesn't occur again. Also, the inspector will determine if the contamination to your home has become airborne in your home, which may be causing allergic reactions to you and your family.
Once the mold testing has been completed and then evaluated by our New Jersey Certified microbiologist, we can then provide you with a quote and protocol for removing the mold from your residence or place of business. However, it must be stated that not all mold is dangerous to your health. This is why mold testing is performed to determine the severity of the problem and the means for removing it from your home. The type of mold will determine what actions need to be taken.
Our mold inspector will then relate the results to you and carefully explain the options that are necessary to remove the mold. This will include all aspects of what will occur during the process so that you are fully informed. Our job is to ensure that mold is fully removed and the air quality returned to normal once the process has been completed. Following all EPA and IICRC S520 guidelines as set by the government is what we do when removing the mold infestation from your home, insuring that we follow the protocols to the letter.
It is our goal in every New Jersey Mold Removal project to keep everyone in the home safe during all aspects of the mold removal. Certified Restoration has the experience, knowledge and expertise to provide a cost effective solution to ridding your home or business of mold.  Since mold removal is a complex process, we recommend that you leave it to the licensed, certified professionals who can do a thorough job.
Attempting to remove the mold on your own or hiring parties that are not licensed or certified will in almost all cases is unsuccessful as the mold will grow back. In fact there are many cases of improperly trained New Jersey Mold Removal contractors who actually spread the contaminants airborne which creates an even larger problem. This means that you, your family or co-workers can become sick because of the mold particles floating in the air. That's why our company uses proper Personal Protective Equipment (PPE) and isolates the rooms affected so that it doesn't spread to other parts of the home or facility.
First and foremost we want to protect you and your family during the mold removal process. You can rest assured that the certified, licensed professionals at Certified Restoration will take every precaution to ensure your safety.
Google+